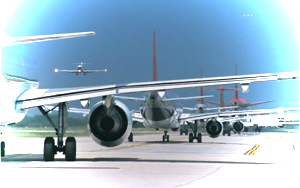 Aviation Recruitment Consultants
Your trusted partners in aviation job search
---
WANTED:URGENT! URGENT! Air Traffic Control Instructors (Approach and Area Procedural for Baghdad)
Great Rate of Pay and safe secure pleasant accomodation (All paid for) e- mail: olifar@gmail.com
---
Take Off Jobs have the big reach in aviation jobs placements inclusive but not limited to :
Air Traffic Controllers: Operational .. Instructors .. OJTI
---
AIS officers ... Aircraft engineers .. Aviation managers
Airline jobs:
---
Pilots ... Ground and check - in staff ... Operations/Flight Dispatchers
---
Take Off Jobs provides a professional personalised service to both Employers and Candidates from a team of experienced aviation and human resources experts. Candidates are carefully matched with their skills licensing and experience.
---
Please be made aware we do not make or provide a dedicated immigration advisory services it is the the reponsibility of the potential employer and employee to make sure they abide by the employment regulations of individual countries.(Please refer to our resources page)
---
Offices and representatives in United Kingdom and South Africa
---
Registered company England and Wales 7006268